Smart energy management
Are you looking for a solution to permanently reduce energy consumption and thus your costs?
With modern tools, we provide advanced energy management and a holistic approach to delivering energy savings. They are successfully used by many companies in different industries, also to ensure compliance with ISO 50001.
Energy Management System SIMATIC Energy Manager PRO
A tested, effective and efficient energy management solution that helps control energy consumption and reduce energy costs. SIMATIC Energy Manager PRO is a certified energy management system according to ISO 50001 for industry and manufacturing. The system has all the appropriate energy, communication and information infrastructure to manage the energy of an individual company or organization, including production, buildings etc. It enables real-time monitoring of the situation, monitoring of KPIs, carrying out analyses and provides the possibility to plan and carry out simulations of power consumption according to plans.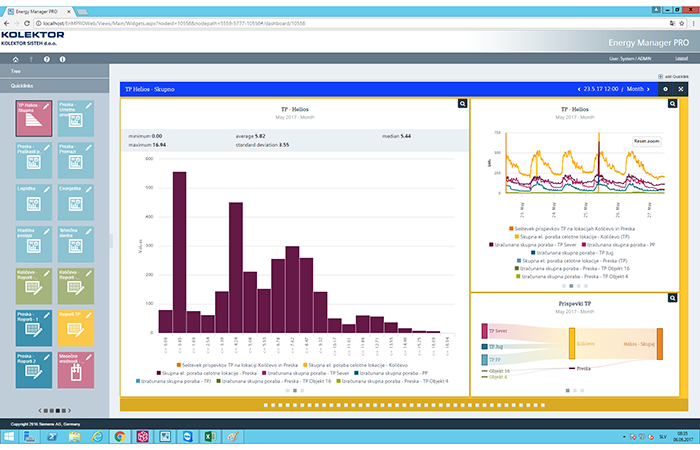 Increased energy efficiency, higher savings
reduction of consumption and optimization of energy costs
transparent overview, monitoring and access to real-time data
forecast of the consumption of energy products for procurement planning
implementation of energy efficiency measures (EE)
automatic adaptation to new legal, substantive and technical requirements
flexible, configurable and user-friendly WEB user interface
built-in interfaces for ERP, MES and SCADA systems
standard communication protocols for measuring devices and controllers in one or more locations – including in different countries
multilingual versions
Contact us
Together we can find a solution