Integrate and Orchestrate
The use of Sinapro.IIoT improves the efficiency of system administration. IT staff provides faster and automated management of the entire network infrastructure through integration and orchestration systems.
Integrate
Unrelated data of different business functions, and in particular the incoherence of data from production and other parts of the company, are the reason why a production company fails to increase productivity. The need for interconnected, structured and digitized data of manufacturing companies is therefore essential.
Sinapro.IIoT can readily interface with virtually any other application that supports a RESTful interface. Built-in ESB capabilities substantially reduce the time to connect to third-party applications, such as CRM, ERP, PLM, and SCM. Once integrated, Sinapro.IIoT transparently exposes the data obtained from external sources, making it accessible by all related tools and applications.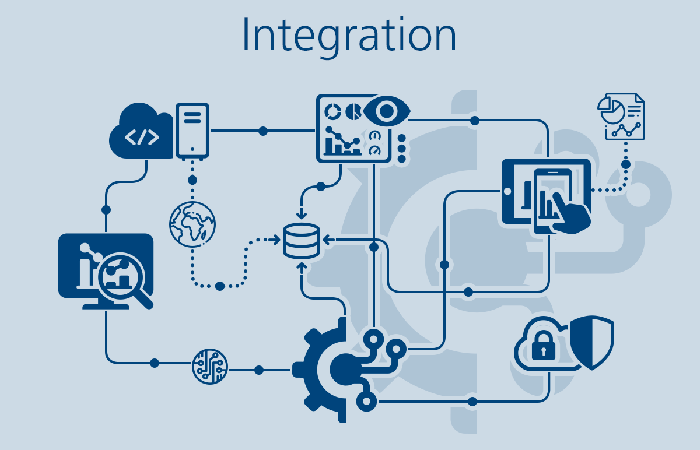 Orchestrate
Visual, codeless environment makes it easy for users in any role to create, modify, and understand interactions between enterprise systems and orchestrate data flows between them to facilitate a seamless flow of information. Implement End-to-End IoT Use Cases Data flows automate processes by facilitating the progression of information as it triggers actions in each system to achieve a specific result – such as a flow that begins with an alert from a device and ends with a completed service ticket.
Benefits
the seamless integration of the Sinapro.IIoT solutions to enterprise systems
more efficient workflows
the software becomes a part of daily routines 
safe time – no need for double data entry in multiple systems  
Contact us
Together we can find a solution