Kolektor Sisteh at professional fairs for the advanced industry
28. 02. 2020
Ljubljana Exhibition and Convention Center was the venue for four international trade fairs - Ifam, Robotics, Intronika and IT4Industry. Kolektor Sisteh presented itself with a comprehensive range of equipment and solutions required for efficient production in accordance with Industry 4.0 guidelines.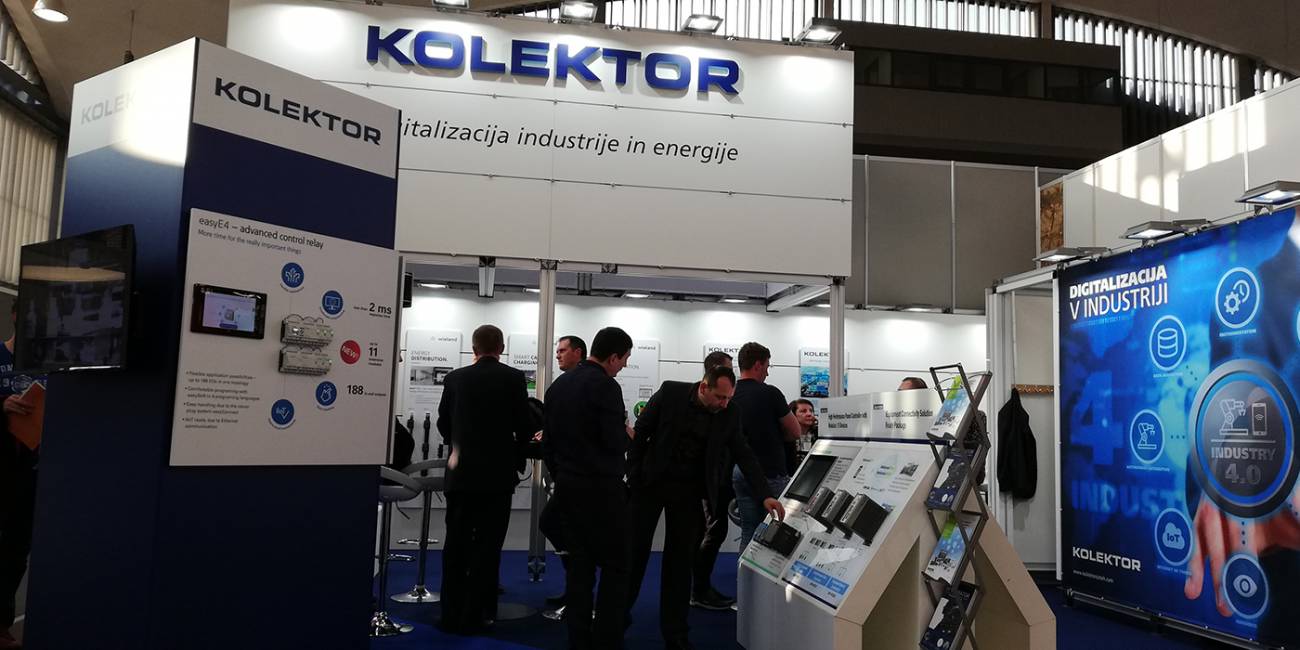 The new highlights in the company are the control of electrical equipment and monitoring of electricity consumption and parameters, as well as the integration of machine and equipment safety into the industrial control and management system. Kolektor Sisteh is the representative of the world-renowned manufacturers of equipment and solutions for the aforementioned fields - for example, Eaton, Advantech, R.Stahl, Wieland, Dold, whose product range includes switching equipment suitable for the control and management of electricity as well as automation equipment and solutions in energy and industry, in other words equipment suitable for the digitization of these processes. This means the collection of data in the industry, on machines and devices, the transfer of this data through standard protocols and IoT platforms to databases where the information obtained is processed for the needs of the user or where they enable the optimization of processes in the industry.
In addition to the equipment of the companies represented by Kolektor Sisteh, the latter implements also its own products and solutions in the field of control systems and digitization of production processes and power supply. As part of a business forum, experts from Kolektor Sisteh presented also the advanced digital platform Sinapro.IIoT for the control, management and optimization of process devices in industry and energy. 
Back