Sufficient electrical energy to start operation of a new Knauf Insulation plant in France
27. 06. 2019
In the end of month May, Kolekor Sisteh, as one of the partners in the project of building of a new plant for insulation materials in the northeast of France - Knauf Insulation - has given into operation a new transformer station to ensure reliable and safe power supply for all consumers on this location.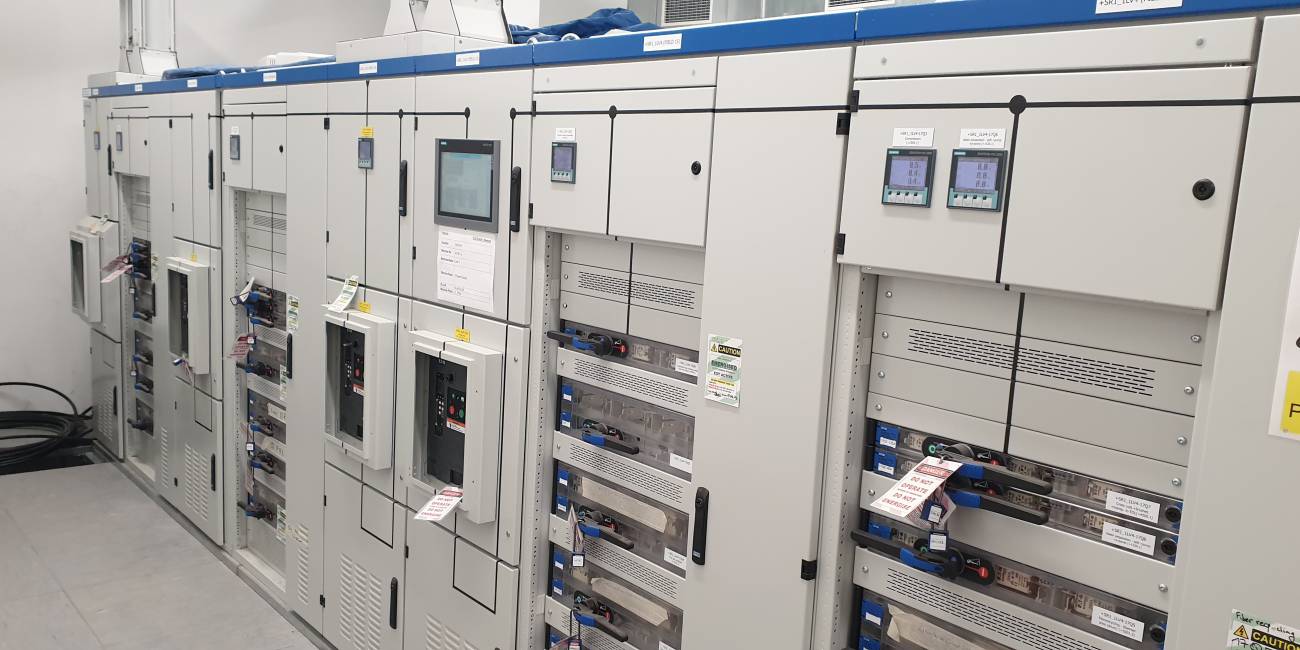 In building of the new transformer station, the most complex part was the low-voltage switch block xEnergy with built-in Eaton switchgear.  The low-voltage switch block xEnergy is intended for distribution of the electrical energy in systems up to nominal currents of 6300A busbars. It is intended for implementation into more pretentious objects where high reliability in power supply is eminent. The installed power of the system amounts to 6MVA. Switch blocks were delivered in transportation units. At the object, the blocks previously tested under the SIST EN 61439-1,2 standard, were assembled.
The design of the xEnergy was carried out by means of planning tools of the Kolektor Sisteh company. Said tools enable integral design, implementation into an object and adaptation to particular project requirements of the investor, required switching and protection apparatus and connection possibilities of the object. The xEnergy proved to be the perfect solution for a complete energy supply and powering of auxiliary systems of such a pretentious object as is the newly built plant in Illange.
Three Kolektor transformers were implemented, to the total power of 6MWA (3x2MVA).
Within the project of building of a transformer station, Kolektor Sisteh provided for the complete engineering incl. electricity-related works, project-designing of equipment and powering systems, delivery and assembling of equipment and implementing of the functional system into operation which is to be finalized after the object is completely built. Kolektor Sisteh further ensured electricity installations in transformer station for the final connection of the plant to the distribution net of the EDF operator. The plant is to start production in the end of the summer.
This has been one of the biggest projects of Kolektor Sisteh in the field of power supply in the industry.
Back